Our mission at Northeast is to make disciples on mission for Christ. We believe that women who know and love God and His Word are powerful forces in this mission!
Throughout the year we offer Equip Groups and events designed to help women meet Jesus, grow and strengthen their faith, and increase their influence as disciple-makers and leaders at home, at work, and in their neighborhoods.
Women's Equip Groups
Our Women's Equip Groups are an opportunity to study God's word with other women. Grow in your faith and knowledge of who Jesus Christ is and what God is doing in the world and in your life. We have groups that meet Tuesday Mornings and Wednesday evenings. Click the button below to view our Fall Groups.

Tuesday Mornings & Wednesday Evenings | Begins September 12th | Join now!


Equip Groups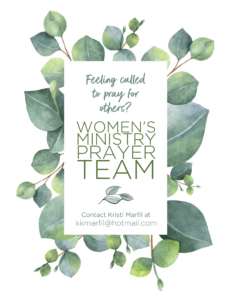 Marriage
'I do, Every Day' devotional
familylife.com/subscriptions
" I highly recommend couples to do the 'I do Every Day' devotional. This is a free 1 year devotional that is emailed daily filled with marriage encouragement, including practical encouragement for parents." – Belinda Garcia
Parenting
'The Art of Parenting' by Dennis & Barabara Rainey
"The Rainey's were spot on when they gathered these guiding principles for parents to build on!" – Cathy Penshorn, MOPS Mentor Mom
'Parenting Beyond Your Capacity' by Jonier/Nieuwhof
"This book was full of ways to connect my children to folks who can invest in them in support of and beyond my abilities."
– Shana Simpson – MOPS Mentor Mom
New Believer
'Seamless' by Angie Smith
"This study is designed to give an overview of the entire Bible, from Genesis to Revelation, showing how God's story of love and redemption for His people is in fact – seamless – one thread from start to finish." – Bevin Caramello, Director of Women's Ministry
'The Gentle Art of Discipling Women' by Dana Yeakley
"A practical tool filled with scripture and insight meant to guide women on how to read and unpack the Word of God together."
– Bevin Caramello, Director of Women's Ministry
Spiritual Gifts
How do you discover your spiritual gift?
"It begins with submitting and surrendering to God. God then uses you to build up and strengthen others in their faith. Spiritual Gifts are God-given supernatural abilities that enable a believer to be used in the service of others for the glory of God. " – Liz Joseph